Artists I Know: Christina Waggoner
Mar 14, 2018
One of the great things about being an artist is that over time, you tend to meet a lot of other artists. I've been pretty lucky in that not only have I met a lot of other artists, I've met a lot of very nice and very talented artists. Today I want to introduce you to one of them: Christina Waggoner.
I met Chrissy (long enough ago that I can't remember exactly when) at a coffee shop in Mt. Pleasant, MI. Her work is bright, expressive, and packed with visual texture. The pieces range in size from less than a foot to the size of a wall. I asked Chrissy to answer a few questions about her art and practice in her own words. This is what she had to say: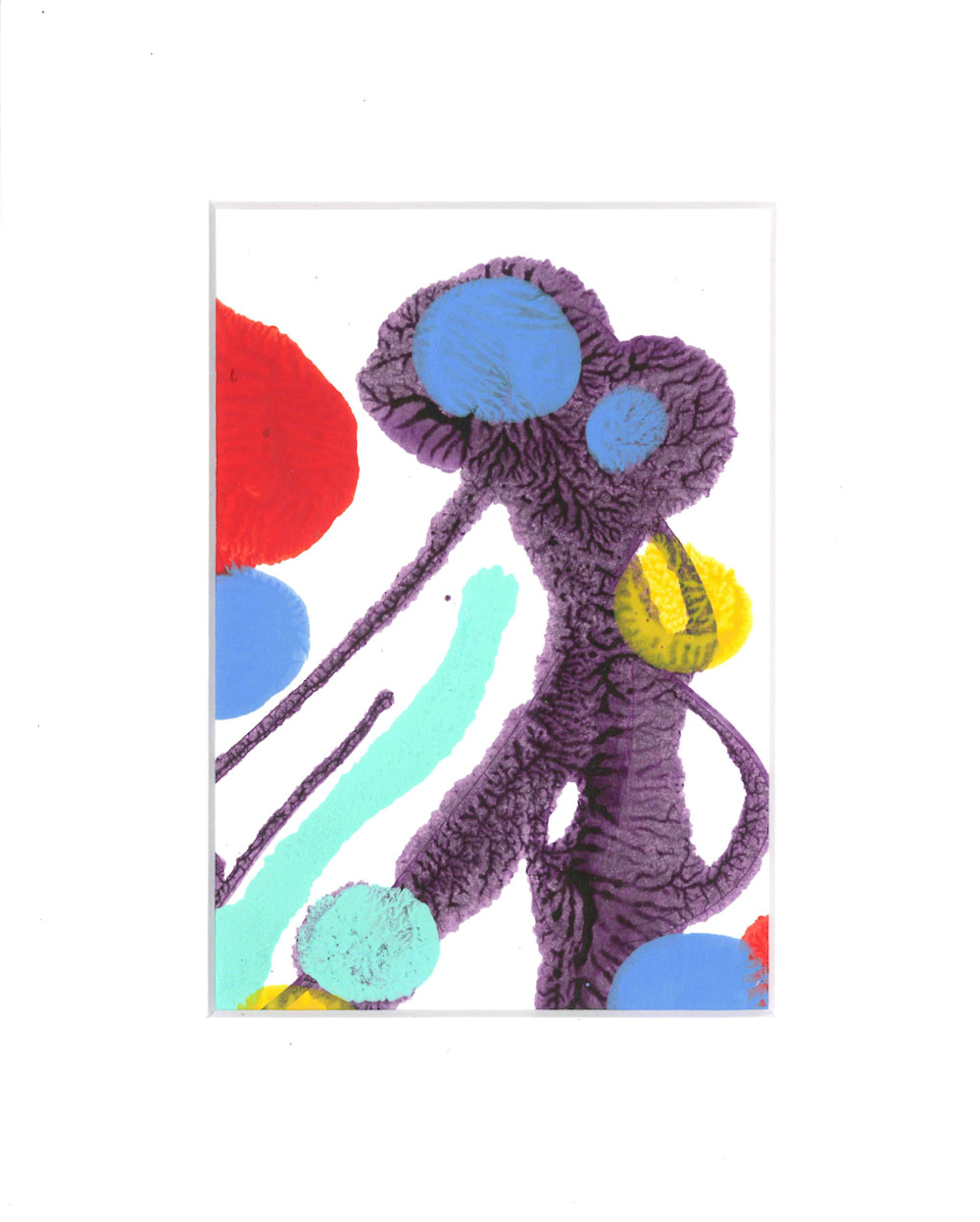 How long have you been making art?
I have been making "art" for as long as I can remember, however I have only seriously been making art since 2010 when I started college.
How did you first get started with art making?
I started my journey with art making, or painting, when I was around 5 or 6. My grandma was heavily involved and friends with a woman named Betty that owned a ceramic store in Beulah, MI. I spent a lot of my summers in Onekama, just north of Manistee, and traveled a lot to Betty's ceramic store - taking classes and painting on pre-made ceramic molds.
What has been your biggest source of inspiration?
There have been a lot of things that inspire me, however the one source of inspiration that seems to be consistent is the subject of mindfulness, intuition, and anxiety. I make it a point not to plan the composition of the piece and allow myself to do instead of think. In addition, I am always inspired by the concept of automatism from the Abstract Expressionist movement.
What medium do you work in most often?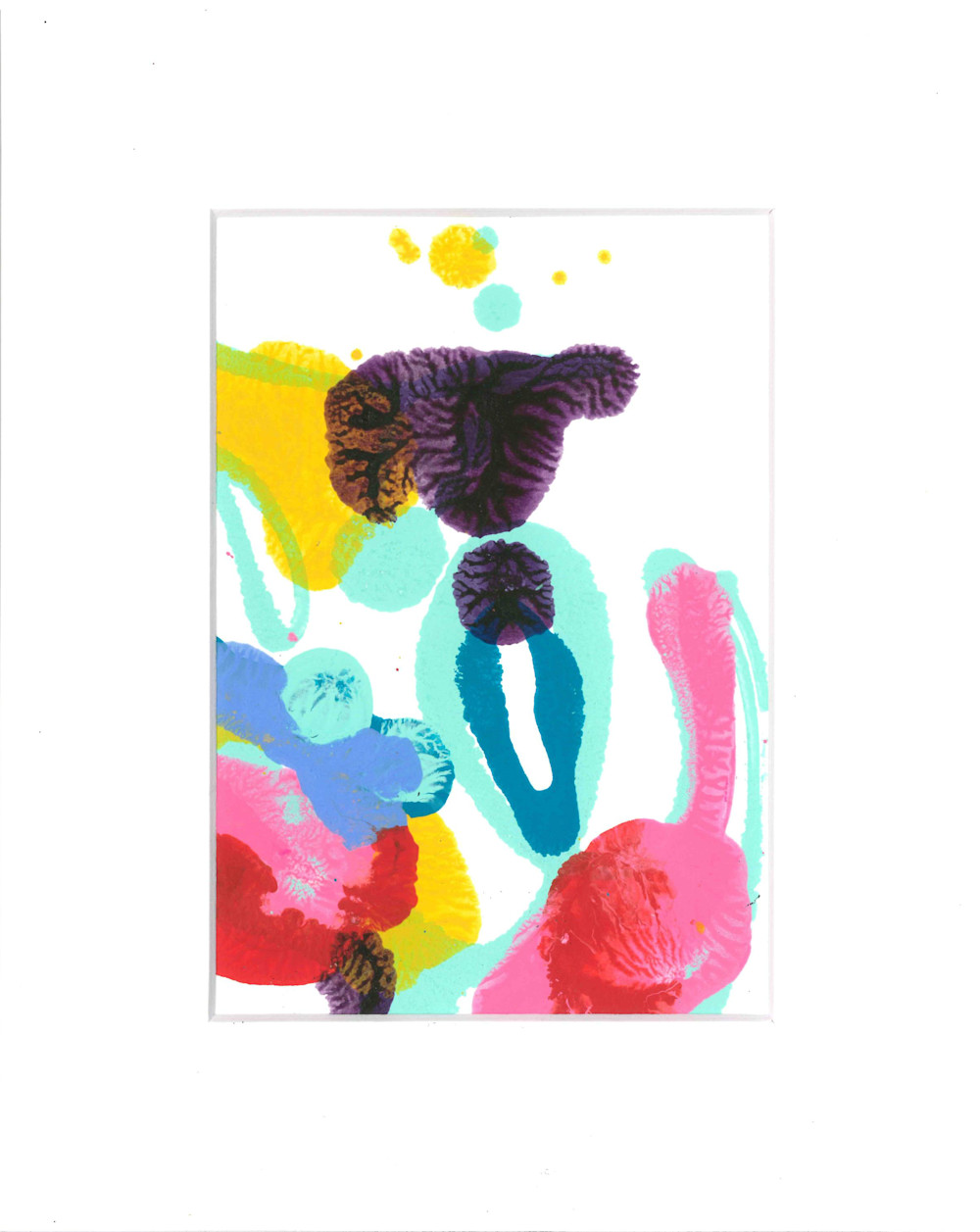 I almost always work exclusively with acrylic paints on either canvas or paper.
Why do you enjoy that medium in particular?
Acrylic paints have their own limitations, however the dry time is a big factor for me. Having a fast dry time allows me to work on multiple pieces quickly, leaving me as little room as possible to start thinking.
Do you have one work space in particular?
As of now, I only have my home to work in - which has limited the size of my current work.
What is your work space like?
My current work space is quite small, but homey (as it is my home) :) (Editor's Note: I am in the exact same situation and can confirm the accuracy of this statement.)
What artist do you wish more people knew about?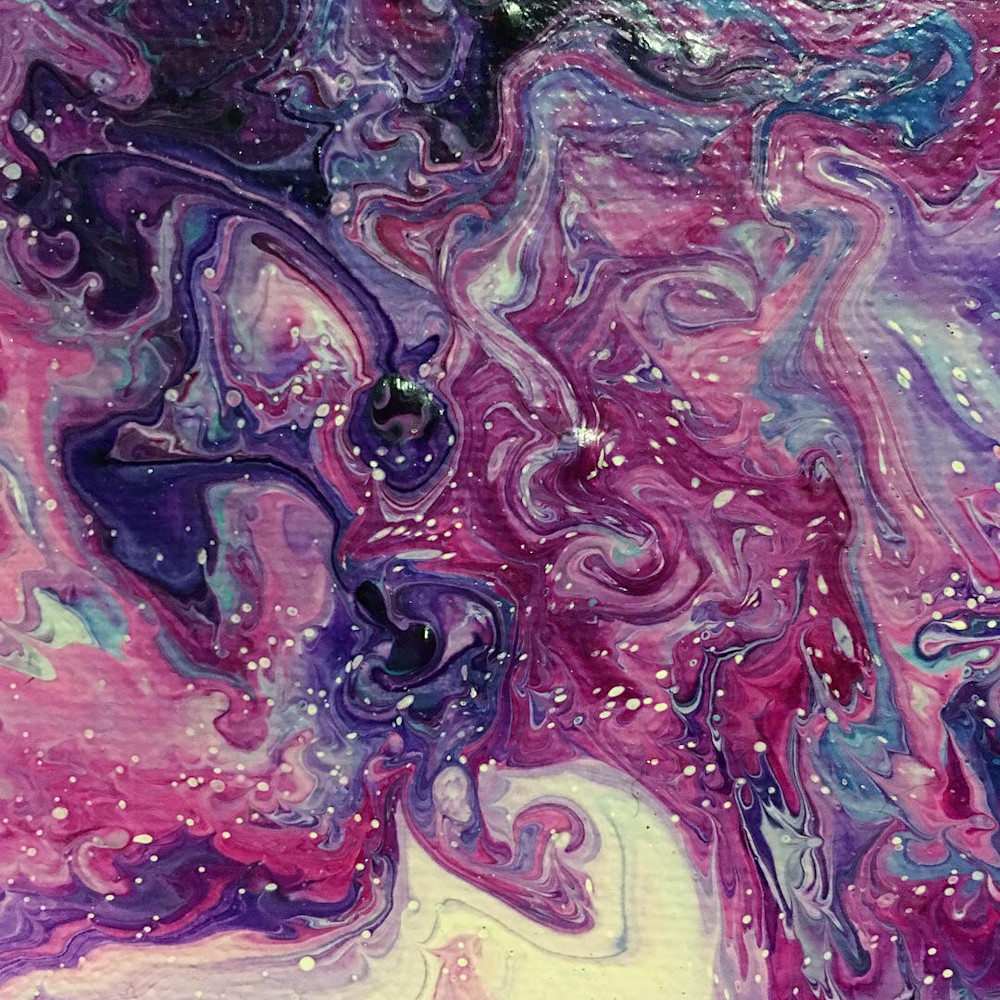 I wish people knew a little more about Robert Motherwell. Not only is his work fascinating, but his philosophy is also quite amazing.
Where/how can people see more of your art?
Currently, most of my work is being posted on Instagram and Facebook, with a website coming soon! :)
Is there anything about you or your work that people might find surprising or unexpected?
Mostly everything is unintentional, or happy accidents. People ask me all the time if I intended to do one thing or another, and the answer is usually no.
If you are interested in Chrissy's work (and I'm willing to bet you are) you can find out more about what she's up to on facebook and Instagram.